Devin McBride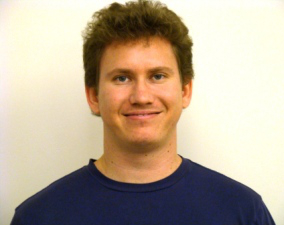 Devin McBride graduated from UC Riverside in 2008 with a Bachelor of Science degree in Bioengineering. In 2013 he recieved his Ph.D. in Bioengineering from the University of California Riverside.

The focus of his research was on the further development of the free solvent osmotic pressure model and applications to cerebral edema and therapies with emphasis on the osmotic pressure of crowded and concentrated protein environments, computational modeling of protein-protein interactions, design, development, and analysis of a treatment for cerebral edema, modeling flux, swelling, ion transport during cerebral edema, video imaging, and analysis of brain tissue and glial cell swelling.

Personal Website: http://www.engr.ucr.edu/~dmcbride/
Link to Devin's Ph.D. Dissertation

Currently he is a Post Doctoral Fellow at Loma Linda University.