The Visualization and Intelligent Systems Laboratory (VISLab) is involved in research in the following areas:
Intelligent Systems
Large Scale Camera Networks
Automatic Object Recognition
Learning in Computer Vision and Pattern Recognition
Medical and Biological Image Analysis
Multimodal Biometrics
Image and Video Databases
Autonomous Navigation
Network Monitoring and Intrusion Detection
Remote Sensing
VisLab undertakes research in computer vision, pattern recognition, image processing, machine learning, artificial intelligence, multimedia databases, robotics, man/machine interfaces, computer graphics, and visualization. Current projects are in video networks, image database, biologically inspired computation, biological/medical imaging and perception-based navigation and control.
Call for Papers: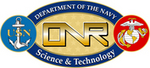 /

/

Workshop on Distributed Video Sensor Networks
3D Ear Database: We have received many emails concerning the availability of the UCR Ear Recognition Database. We are trying to make this database publicly available soon.
To New Post Doctoral Fellows
We are currently looking for Post Doctoral Fellows in several areas of Computer Vision and Pattern Recognition. Please send your resumes to Alex Shin (Dr. Bhanu's assistant): wshin@ece.ucr.edu. Thank you very much.
To New Graduate Students Regarding Admissions:
Professor Bhanu and I have received large number of inquiries regarding graduate admission. It is not possible to reply to all those inquiries. Please apply to appropriate departments. Professor Bhanu supervises students in Electrical Engineering, Computer Science and Engineering, Bioengineering and Mechanical Engineering. We are looking for outstanding applicants and we will select from those who have applied and have put Dr. Bhanu's name on the application. Thank you very much.